J & S Drayage LLC trucking and transportation
Intermodal Trucking in Sacramento
Are you a Sacramento business owner in need of a shipping company you can trust to provide top tier intermodal trucking services? Let J & S Drayage LLC be the one to get your package where it needs to go!
While intermodal transportation can involve numerous types of transportation methods, trucks are a central part of the process. Whether they complete the last, essential leg of the journey, or serve as a way to connect a port to a trail yard, intermodal shipping would not be complete without trucking services.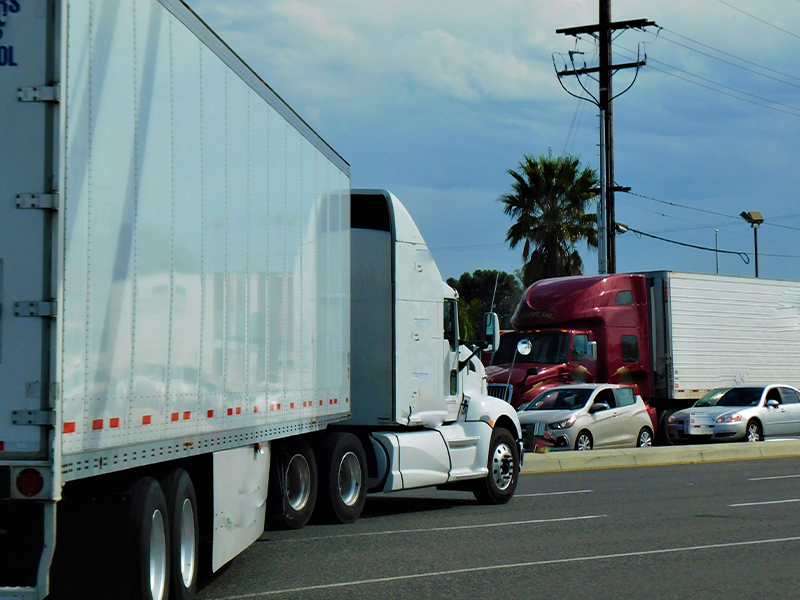 Why Choose Intermodal Trucking?
By choosing intermodal trucking, clients benefit from a number of things. Intermodal trucking removes the need of cargo handling, because cargo remains inside a single container until it reaches its destination. As a result, clients can benefit from increased security and shipping times, and a reduced risk of damaged or missing items. With intermodal trucking, clients can combine the convenience of truck-based shipping methods with the efficiency of rail, boat or air-based methods. Intermodal trucking brings new levels of ease to shipping products of all sizes, while also allowing clients to save money along the way.
Sacramento's Most Trusted Intermodal Trucking Company
At J & S Drayage LLC, we understand that you put a lot of trust in the company in charge of getting your products from Point A to Point B. That's why we're constantly working to better our service and shipping times. We often find that people are hesitant to use intermodal shipping services, because they associate multiple shipping companies with an increase in problems along the way. By only working with trusted companies, and by ensuring our staff is well trained in how to properly handle a wide range of materials, we are able to guarantee safe delivery for all your packages, regardless of how big, small, fragile or durable they are.
Faster Shipping With Intermodal Trucking
It's easy to imagine that the fastest way to ship something is by relying on a single means of transport, but in reality that's usually not the case. By using a combination of various shipping methods, shipments avoid being bogged down in traffic, and can reach their destination well within the expected time frame.
Efficient, Reliable Freight Transportation
As more and more companies start to ship their products across the country—and the world—the need for efficient and reliable shipping continues to grow rapidly. We have been providing high quality trucking services to Sacramento for years, and are well qualified to handle shipments of all sizes.
Have questions about how our intermodal trucking services can benefit you? Interested in receiving a free, no obligation quote? Give us a call today! We would be happy to provide you with answers to any questions you may have.
When it comes to intermodal trucking, we're a Sacramento leader. You can count on us to get your items where they need to be, when they need to be there.
Fresno Bulk Liquid Transport Services
For professional liquid transport services, look no further than J & S Drayage LLC. As a leading trucking company, we are qualified to meet your liquid transportation needs, no matter how complex they may be. Since our founding, we have transferred a variety of fluids for a wide range of industries, including petroleum, agriculture, and food and drink. Our liquid transport trucks and semi-trailers are rigorously maintained and equipped to transfer the following liquids:
Petroleum/Gasoline
Liquefied Gases
Acids & Corrosive Liquids
Liquid Fertilizers
Edible Liquids, such as milk, oil, and sweetene
When you partner with J & S Drayage LLC, you'll gain peace of mind that your bulk liquid transport will arrive on schedule. Our drivers are fully certified and undergo continuous and extensive training to ensure smooth and efficient transport.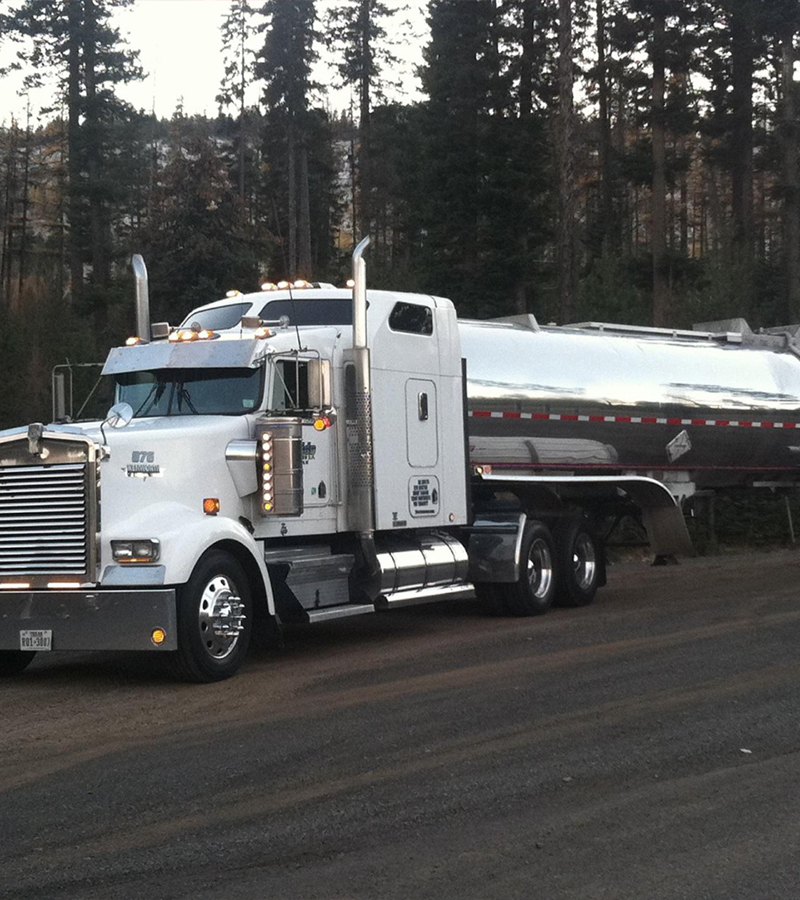 Petroleum / Ethanol / Chemicals and Solvent Transport
Our fortified aluminum tank trailers and insulated stainless steel trailers are equipped to safely transport a range of industrial liquid products including, gasoline, fuel oil, aviation oils and all liquid additives used in manufacturing and for various commercial purposes.
Liquid Food Transport
J & S Drayage LLC offers extensive experience with the transport of a wide range of liquid food products including, wine, spirits, cooking oils and other edible liquids. As a certified carrier, our team of licensed specialists is experienced with properly loading and handling any sized liquid shipment according to the highest industry standards.
Bulk Liquid Equipment, Facilities and Dispatching
J & S Drayage LLC offers qualified crews that follow strict protocols for cleanliness and safety within our facilities in the Fresno region. Our fleet is made up of tandem, single and dual compartment tankers that enable cost effective transport of smaller loads, or for two separate products. State-of-the art tracking systems provide clients with easy online access to monitor the status of any shipment and offers immediate notification freight has been delivered.
J & S Drayage LLC:
Your choice for Liquid Transport
Here at J & S Drayage LLC, we take our reputation in the trucking industry very seriously. We have worked hard to earn our reputation and we realize that this reputation is at stake with every new delivery job we take on. To protect our good name, we treat every project that comes our way as an opportunity to showcase our efficiency, passion, and devotion to our clients. We take great pride in our phenomenal safety record, expertly trained staff, and well-maintained liquid transport equipment.
At J & S Drayage LLC, we know that to continue to be recognized as a leader in our industry we need to stay ahead of the curve. Our extensive years of experience combined with a fleet of specialized equipment, and a strong commitment to keeping up-to-date with the latest developments regarding the laws and regulations that govern the industry ensures that we successfully meet the varied needs of our diverse clientele in the Fresno region.
For additional information about our liquid transport services or if you have questions about our rates, please get in touch with us today! We look forward to the opportunity to help your business grow and expand.
Local Trucking and Delivery in Fresno
J & S Drayage LLC is your choice for fast and reliable local transport and delivery in Fresno. Having provided businesses in our area with all their local delivery needs for many years, we take great pride in our commitment to offering our clients comprehensive pickup and delivery solutions, customized to their specific needs. We know that in the world of business, time is money, which is why we're ready to fulfill your transportation requirements 24 hours a day, 7 days a week. Our local trucking and delivery services include:
Business to Business Delivery
Furniture Removal & Transport
Electronic & Network Delivery
Farm to Table Delivery
Document & Package Delivery
If you're looking for the convenience and cost effectiveness of a larger carrier that also includes the personalized service of a local Fresno transportation company, call J & S Drayage LLC for fast and efficient delivery of your goods.
We offer specialized services and also provide partner carrier services for regional transport, when required. Whether you are moving an over dimensional load, dry van goods, or temperature controlled freight, our experienced drivers and knowledgeable staff are ready to assist you with the highest level of personalized customer service.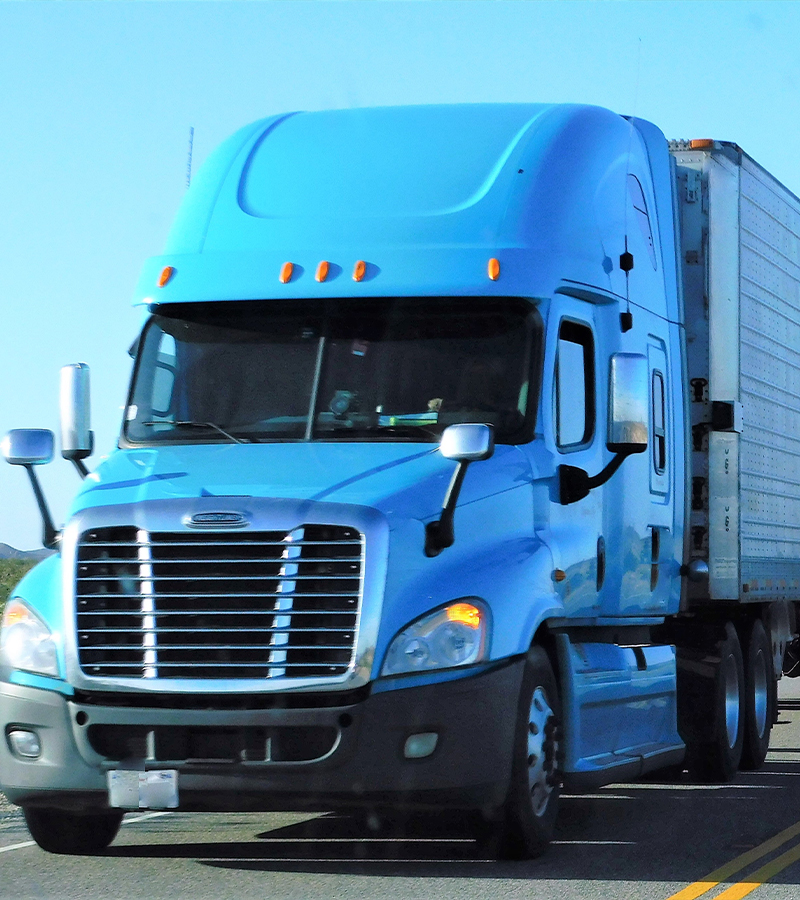 Fleet Services
Our fleet ranges from light duty trucks to specialty crane equipment integrated with practical and cost effective freight options and solutions that include:

-Parcel Delivery
-Light Duty Truck
-Medium Duty Truck
-Heavy Duty Tractor, Truck or Crane
-Over Dimensional Loads
Fresno Junk Removal & Trash Hauling
Property managers, residential homeowners, and commercial businesses in the Fresno area have relied on us for professional junk and debris removal for many years. We are committed to saving you time by doing the sorting, heavy lifting, and hauling for you. In the past, we have assisted in the removal of construction debris, office furniture and electronics, and household content. Our dump trucks are regularly maintained and ready to pick up your rubbish and debris from wherever it may be in Fresno - a backyard, basement, storage warehouse, construction site, or office. At J & S Drayage LLC, we are very mindful of our impact on our environment and strive to recycle materials whenever possible. Give us a call today to schedule your trash removal and hauling appointment.
Why J & S Drayage LLC?
When it comes to choosing a local trucking and delivery company in Fresno, you have many companies from which to choose. J & S Drayage LLC is committed to staying ahead of the pack by offering you:

-Honest and Accurate Estimates
-Competitive Rates
-Same Day Pick Up & Delivery
-Packing Supplies
-Delivery Tracking Services
-Inventory Control Services
-Quality Customer Service
-Fully Bonded Personnel

Our Commitment to Safety
Each member of our team from the office staff to the driver's, owners and operators adhere to the highest of safety standards.
The entire J & S Drayage LLC team is dedicated to assisting local Fresno business owners with any transport services they require. When you need local delivery, we'll be with you every step of the way. If you are in or around Fresno and in need of our local delivery or junk removal services, get in touch with J & S Drayage LLC today.
Less Than Truckload/LTL Services in Stockton
Whether you need something shipped across town or across the country, if the shipment doesn't require an entire truck's worth of space, why pay for it? With less than truckload services from J & S Drayage LLC, you can experience the same security and efficient service, at a price that suits your budget and shipment size.
If you're a business owner in the Stockton area in need of less than truckload (LTL) shipping services, look no further than our qualified staff.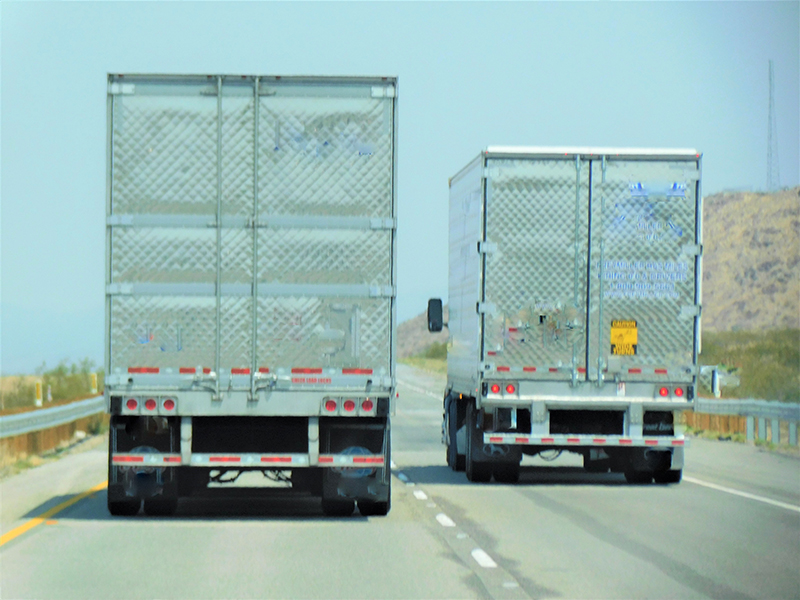 Why Choose LTL Shipping?
If you've never considered less than truckload shipping before, or you're in the market for a new company to handle your shipments, we can help. If your shipment doesn't need a whole truck, there are many reasons to choose less than truckload shipping. With LTL services from J & S Drayage LLC, your package will be combined with those from other clients, meaning that everyone involved saves money. The ability to pay only a fraction of the regular price of shipping is likely the biggest benefit that this shipping method brings. By consolidating multiple shipments into one truck, business owners can also play their part to reduce carbon emissions. Instead of having small to medium-sized shipments distributed across multiple trucks, a single truck is able to carry many shipments at a time. This vastly reduces the amount of gas required, which not only leads to lower shipping costs but also fewer wasted resources.
Save Time with Less Than Truckload Shipping
Not only can you save money with our services, but you can also save time! Rather than waiting until your shipment is big enough for an entire truck, our LTL shipping option allows your package to get on the road today. Once your package is on board, you can anticipate shipping speeds that are among the fastest around. Just because your package is sharing a truck with others doesn't mean you'll have to wait long for it to reach its destination. We also offer expedited services—all you have to do is ask!
Careful, Efficient Shipping Services
When you choose J & S Drayage LLC to handle your LTL shipping, you can expect the same level of service we are known for with our regular shipping services. We treat every package that comes our way with a high level of care, guaranteeing it arrives at its final destination on time and in one piece. All of our drivers are fully licensed and certified to operate large trucks. We are rigorous in our hiring practices, because our aim is to exceed your expectations with the quality of work provided.
With trackable shipments, reliable trucks and experienced drivers, there's no better company in Stockton than J & S Drayage LLC. To receive a free, no obligation quote for our shipping services, give us a call today. We would be happy to provide you with any additional information you require about our services.
Stockton Specialty Trucking
J & S Drayage LLC is a specialty trucking and transportation company that handles shipments that most trucking companies simply can't handle. If you have freight that requires special equipment or other considerations that are out of the ordinary, you can count on us to get your goods delivered securely and on time with special attentio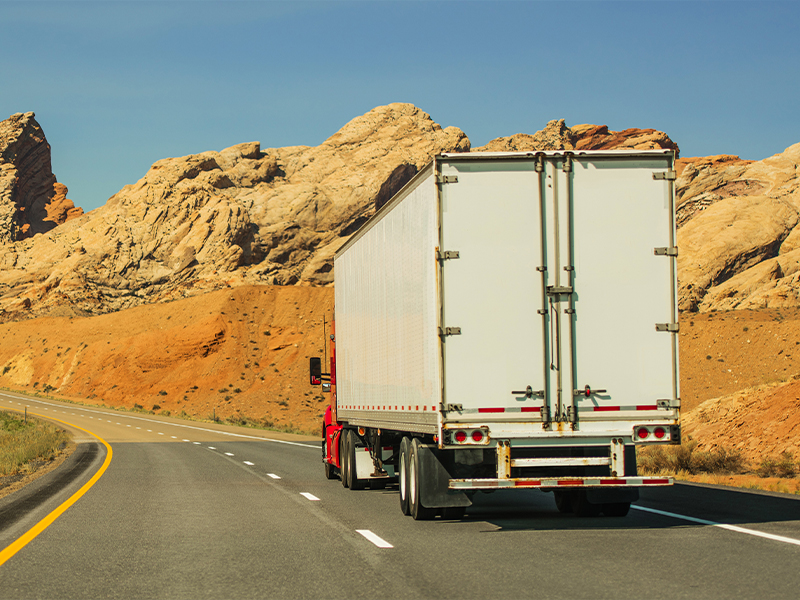 Machinery and Heavy Equipment Transport
J & S Drayage LLC is a trucking and transportation company that specializes in performing jobs that not all other trucking companies are able to handle. Machinery and other heavy equipment require special shipping considerations because of their significant size and weight. The most important factor in considering transportation options for heavy equipment is providing accurate measurements for the size and weight. This allows us to determine what kind of trailer to use and whether any special considerations or arrangements will be necessary. For more information on heavy equipment transport, contact J & S Drayage LLC today.
Hazardous Waste Transportation
J & S Drayage LLC's hazardous waste transportation services include everything you need to handle the most hazardous materials and get them where they need to go, safely and efficiently. We have invested heavily in obtaining the necessary training and equipment to safely transport any common hazardous materials. Transportation of hazardous waste and other dangerous chemicals should only be performed by highly trained and specially insured companies. The potential for injury and the exposure to liability is far too high to trust any run of the mill transportation company. For more information about hazardous waste transportation, contact J & S Drayage LLC today.
Refrigerated Transportation
J & S Drayage LLC specializes in providing refrigerated transportation services. Our clients are businesses and organizations from multiple industries, including manufacturers, distributors, retailers, and wholesalers. When dealing with temperature-sensitive shipments in refrigerated transport vehicles, efficiency and safety are incredibly important. Here at J & S Drayage LLC, we have the skills and experience to get your goods where they need to be, on time and in good condition. For more information about our refrigerated transportation services, contact us today.
Contact J & S Drayage LLC for reliable delivery of any perishable inventory, or for precise temperature controlled transportation requirements. We guarantee the safety of any shipment for anything from over-sized loads, to secure transport of delicate and fragile goods. Our team of experienced freight specialists customizes a range of specialty services for the shipment types listed above and other goods that require specialized handling including:

-Frozen foods
-Heated products
-Blanket wrap
-Specialty flatbed shipments
-Fresh produce
-Hazardous and non-hazardous waste
-Farm and forest products
-Recyclable materials
-Sand and gravel
-Climate controlled and box and pallet goods
-Expedited services

Using advanced freight management software, businesses in the Stockton region can count on J & S Drayage LLC to exceed the standards of the average transport service. We offer a wide range of solutions geared toward accommodating a variety of industries and independent businesses who have specific shipping requirements.
Call us for further information and for answers to any questions you may have about specialty trucking and transport in Stockton and the surrounding regions.
J & S Drayage LLC: Fresno Transportation and Logistics
In the transportation industry, logistics refers to the management of the flow of goods, information, and personnel that are necessary for successful and timely delivery. Depending on the nature of the shipment, transportation logistics require experienced staff accustomed to handling a range of freight variables. J & S Drayage LLC is committed to excellence in offering comprehensive and qualified logistics management.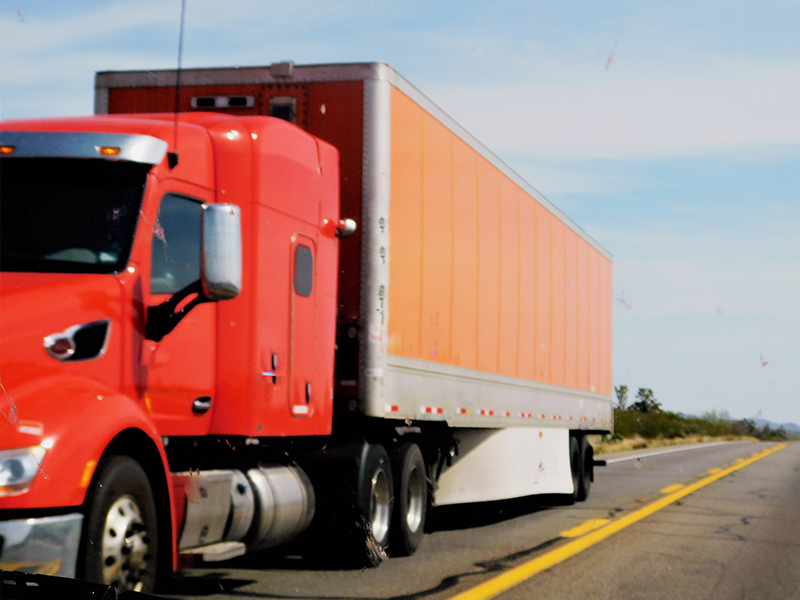 The Importance of Logistics
Modern transportation and logistics control form the backbone of supply chains all over the world. Logistics management is the process by which companies like J & S Drayage LLC manage all aspects of getting inventory from one place to another. Yet, transportation is not as simple as packing up your goods, loading them onto a truck and transporting them. There are hundreds of details that must be considered with the goal of getting things where they need to be as efficiently as possible. From packaging, loading, storage and distribution; to documentation and insurance, J & S Drayage LLC handles every aspect, including strict adherence to the regulations governing importing and exporting goods.
We've Got You Covered
We offer a range of resources and services adapted to your budget and specific requirements. J & S Drayage LLC's number one priority is getting your goods to their destinations, safely and on schedule and in the most efficient way possible.
J & S Drayage LLC Logistics Services:

-Domestic and Intermodal Distribution
-Supply Chain Management
-Expert consulting and Customer Service
-Freight Audit
-Consolidation and Deconsolidation
-Specialty Services: Heavy Haul, Over
-Dimensional and Specialty Cargo

With access to real-time data and modern communication technology, J & S Drayage LLC has the tools and the talent to enhance all aspects of your product and service deliveries to your customers. Here at J & S Drayage LLC, we provide our customers with the following advantages:

Improved efficiency: We reduce idling and wait times, optimize routes and delivery methods, and improve turnaround times.
Improved communication: We offer moment-by-moment tracking, monitor vehicle performance, and direct drivers to the "next best" route or dock in case of an unforeseen delay.
Improved safety: With better access to drivers, road conditions, and other variables, we can anticipate problems before they occur and help to improve safety.
Customized Logistics Solutions
for a Range Of Transport Requirements
Whether you require freight transportation, supply chain solutions; distribution or warehousing; our professional team of experts offers secure and reliable transport logistics that allow you the freedom to concentrate on your other business priorities. For friendly and knowledgeable customer support, and to learn more about the range of cost effective strategies that help improve your service and operations efficiency, contact J & S Drayage LLC for a logistics management consultation.
The J & S Drayage LLC difference:
Established carrier partners for additional transportation resources
Experienced staff who provide personalized service
Specialized reports and hi-tech communications
Fully customized solutions for trans-border and domestic transport
We are committed to continuously developing methods that provide the best security and safety for your inventory during transport. This commitment, combined with advanced technology, has allowed us to become one of Fresno's most reliable transport providers. Call us today for more information.